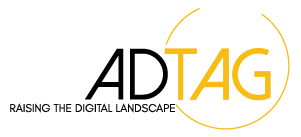 Who we are
We remain on cutting edge by establishing solid collaborations with global technologies, network integrations, company representations for EMEA and owned technologies.
Along with strategic planning and targeted implementation, we envision an ongoing assimilation of the new digital trends by adding value to the brands and the professionals of the marketing industry.
CAMPAIGN MANAGEMENT
Listening, tracking and monitoring
Content and cross channel strategy
In-house RTB platforms management
Campaign strategy and consultation
Crisis and rapid response campaigns
Advanced advertising tools and formats
Ad serving & monitoring solutions 
Creative studio
Services
At Ad Tag, we provide our pioneering services, mainly through strong, trustworthy and strategic partnerships with selected advertising agencies, remaining committed to our vision to be first and foremost on the front of digital evolution, and to provide this knowledge and services, together with our partners, to their customers.
We analyse real-time behaviours and brand preferences, the content they engage with, when to best connect and their specific interests and influences.
We track all online sources (including news, websites, social channels and forums) on a global, domestic or hyperlocal level to set KPIs, engagement targets, acquisition, go-to-market and nurture campaigns and content strategies.